Skip to Content
Fine Jewelry Specialists
Jeweler's since 1890 we pride ourselves on having served our family of loyal customers across multiple generations. We enjoy a reputation for providing exceptional quality and friendly service. Whether you're looking for a new piece of jewelry, help to restore something old to like-new condition, or re-mounting a cherished diamond or gemstone, you can trust Patenaude Jewelers to deliver.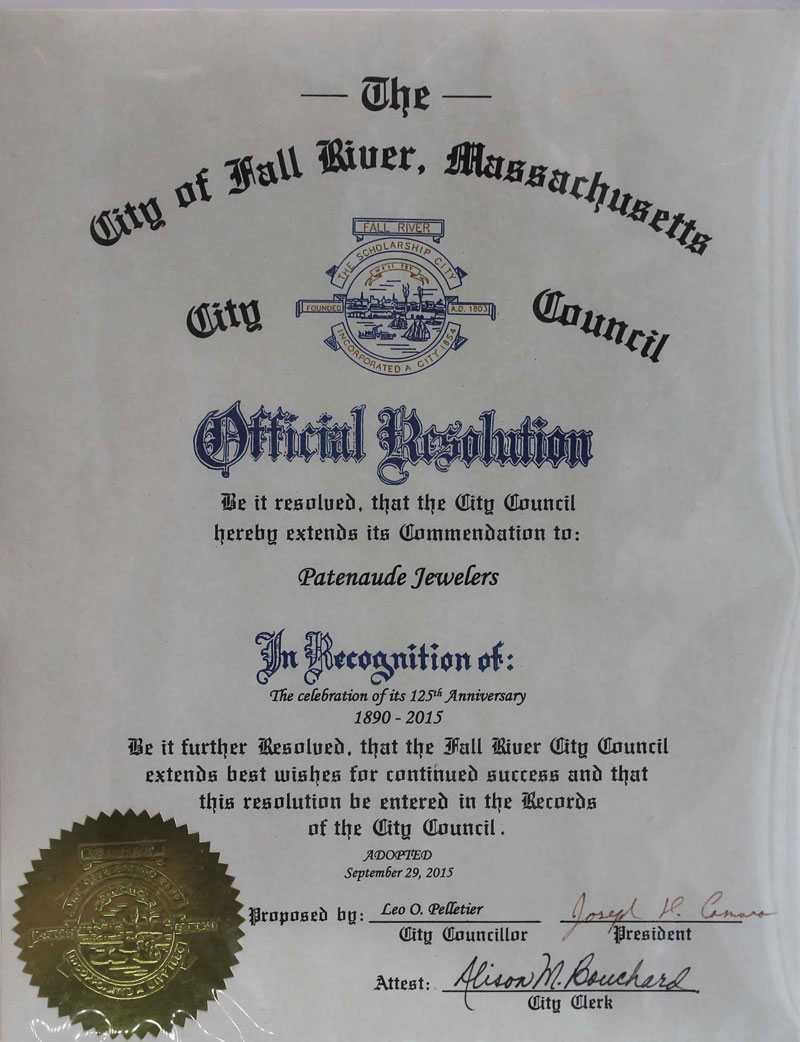 Trusted Jewelry Design Team
At Patenaude Jewelers, our staff is comprised of dedicated jewelry experts with more than 150 years of cumulative industry experience. For new customers and those who have been utilizing our services for years, our doors are always open and we encourage and welcome you to stop by for a consultation. Not only are we highly experienced and knowledgeable in the intricacies of fine jewelry, but we also pride ourselves on remaining on a first-name basis with you and your family members.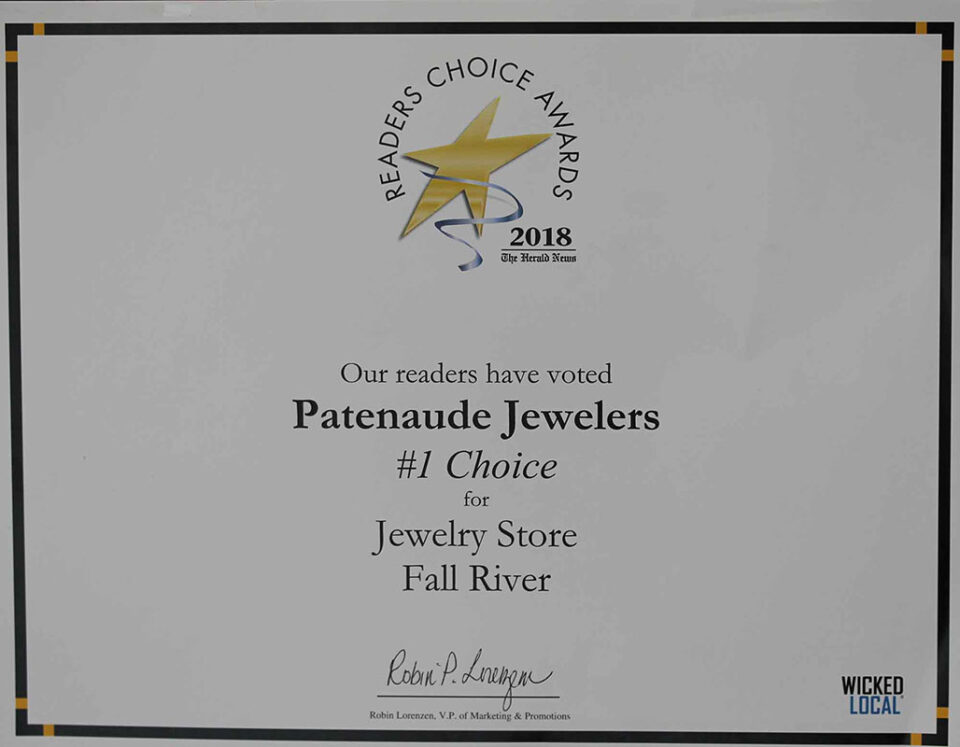 Contact Patenaude Jewelers Today
As your faithful jeweler, we will continue to serve you with the same friendly and recognizable service you have come to know and trust. We are conveniently located on South Main Street in Fall River, MA. Call today 508-672-6421 or stop in for a consultation with our team. We look forward to working with you for all your jewelry needs.
Contact Patenaude Jewelers Today!